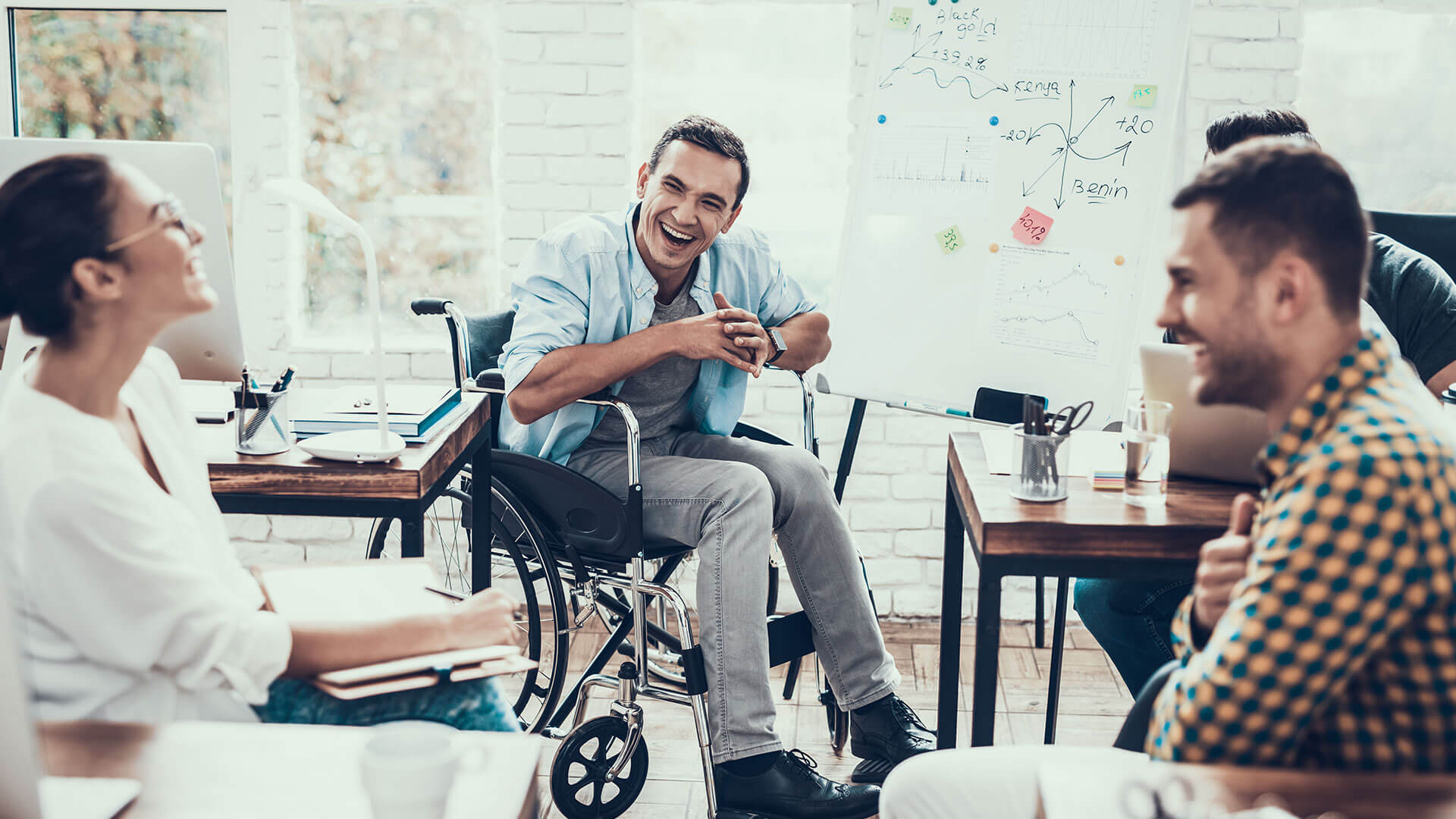 Whether you're an established provider, or just starting out, NDIS Provider Marketing will play a key role in all strategic planning efforts for your business.
With the growth of the scheme continuing at a steady pace as we head into 2021, there's no shortage of providers looking to capture their share of the market. What this means for participants is what the scheme set out to achieve – A greater level of access for people with disability. What this means for you however is simple – more competition.
So… what can you do to help set yourself apart from the competition? How do you even know who your direct competition is? Have you taken the time look? For many, the term 'marketing' is one that brings a feeling of dread and worry, resulting in it being dumped in the 'too hard' pile and left for later. The problem is – while you're waiting for later, your competitors are capitalising.
Now don't get me wrong, Marketing does not have to be your strong suit – there are professionals that can help when the time comes. But as a small business owner, it's important to at least get an understanding of some of the fundamentals. And – you'll be relieved to know – there's a few things you can be doing right now to help give you a competitive advantage. Here's a few to get you started.
3 NDIS Provider Marketing Tips
01. Competition Analysis
Start by taking a look at your closest competitors. There's a good chance if you've been operating for a little while that you might already be aware of a few. Even so, an important part of staying competitive is staying ahead. While marketing agencies and the like go into incredible detail when conducting a competition analysis, we'll keep things simple for now. Open google in a new tab and search some keywords related to your business. Some examples include:
ndis provider near me
ndis provider [your location]
[your location] ndis providers
[service name] near me
ndis [service name] [your location]
Continue to make a list of these keywords and phrases that relate to your business and services that you can search for at any time. For results that start to pique your interest, note them down in a spreadsheet for easy reference and safe keeping. Now, start asking yourself the following questions and add the answers in as separate columns alongside each competitor.
How many employees do they have?
What services do they provide?
How many locations do they have?
What is their pricing model?
What are their selling points?
What social media channels are they present on?
How do they engage with their audience?
What is your point of difference?
Congratulations – You've just started compiling your very first competitor analysis! Continue checking back and adding to your spreadsheet over time and you'll be amazed at what you'll find. Whilst this is just the tip of the iceberg when it comes to conducting a competition analysis, it's a great first step to getting proactive in your NDIS Provider Marketing efforts.
02. Conduct Your Own SWOT Analysis
You may have come across the term SWOT Analysis before, but have you conducted one for your own business? If not, it's a great way to take a critical look at your business to take stock of your current situation and help identify where improvements can be made. A SWOT analysis consists of the following parts:
S – Strengths
W – Weaknesses
O – Opportunities
T – Threats
Sit down with your team and brainstorm each of the four categories in detail. Some questions to start asking yourself could include:
Strengths
What do you do well?
What is your point of difference against competitors?
What resources and staff do you have available?
Weaknesses
Where are you lacking?
What advantage/s does your competition have over you?
Do you have any limitations?
Opportunities
Is there an emerging need for our services?
Have we received any good press or media coverage?
Is competition in our region low?
Threats
Who are our competitors? (See 'Competition Analysis')
Are there any emerging competitors we are aware of?
Is the operational landscape changing or evolving?
Can we keep with and meet demand?
Are our clients happy with our services?
SIC TIP Social Impact Consultant Tips – Ready to step up your game? Try conducting a SWOT analysis for each of the businesses listed in your competitor analysis and cross reference with your own. Have you identified any gaps that need to be filled?
03. Follow the Data
When it comes to Marketing, data is your friend. Having a good understanding of what data is available to you – and how to read that data – is going to give you a huge advantage. The source of this data is going to be different for every business, but your past and present clients are a great starting point. Ask yourself:
How did they find your services?
Are they happy with your service offering?
Where are they located?
What made them come to you over another provider?
The great thing about utilising online tools to assist with your NDIS provider Marketing efforts is that they all generally come with reporting functionalities.
Do you have a website? Ensure that Google Analytics is in place and tracking user engagement.
Do you utilise a CRM? Set up Weekly and Monthly reports to help get a snapshot of your database
Are you on Social Media? Start analysing the audience tools to find out demographic information, interests and more when people engage with your page.
The more time you take to understand this data, the more you'll understand how to market your business and differentiate your services from competitors.
Wait, I want to find out more!
If you want to get started on developing a Strategic Plan to drive your business forward, you can download our Free 2021 Strategic Planning Guide for Community Businesses
Just click the link and enter your details and we'll send it to your inbox.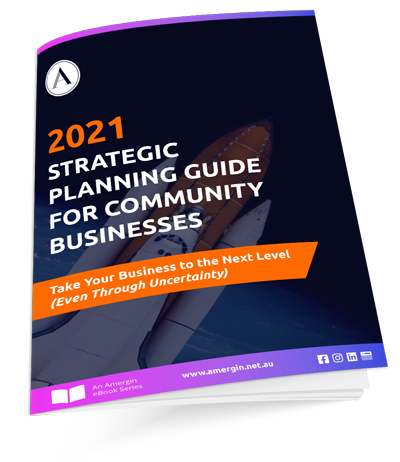 It's specifically tailored for community businesses who want to move forward and need a plan to get there. It will help set your priorities and goals to reach your Vision and navigate change so you don't feel held back.