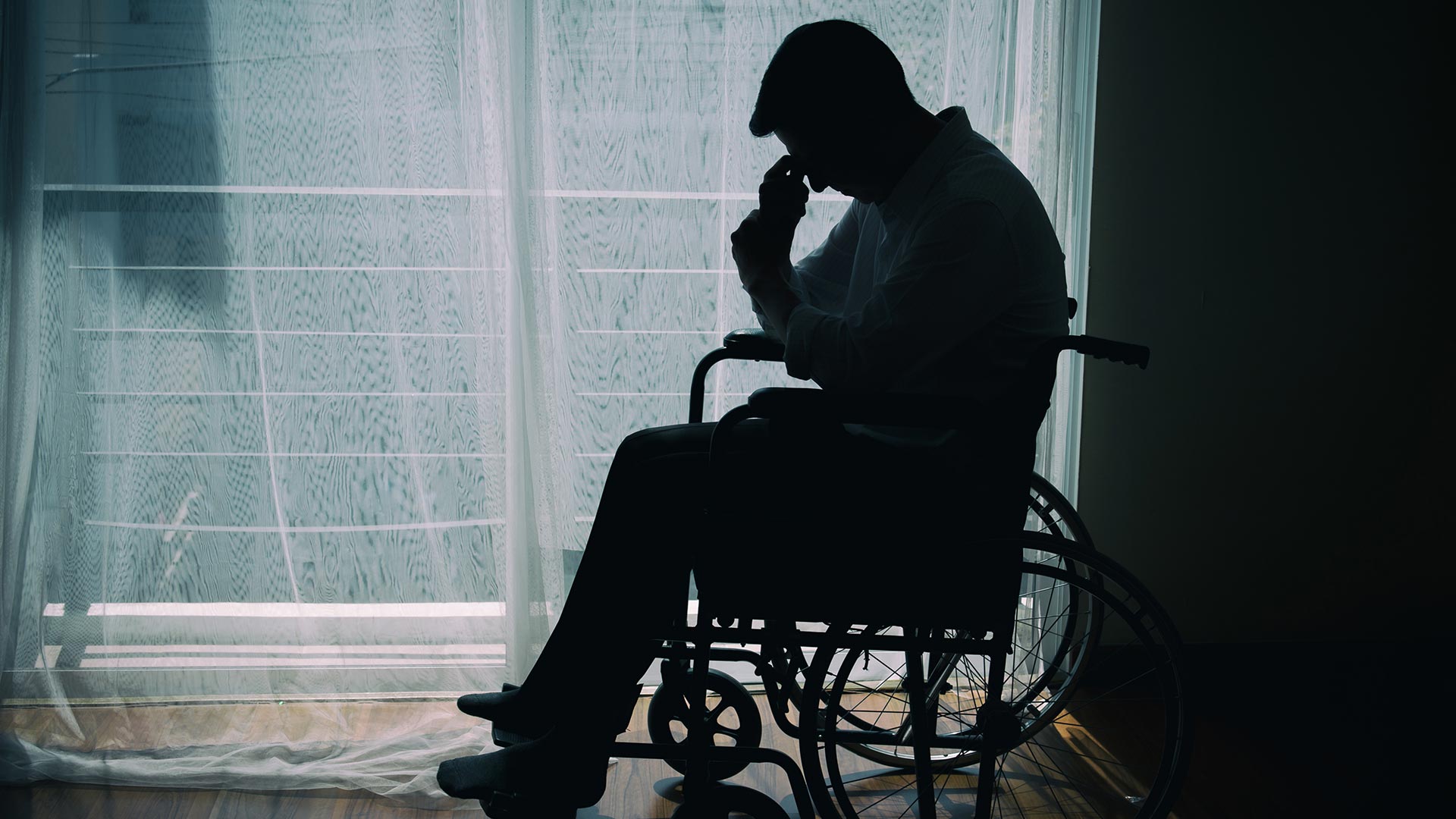 Since I last spoke on the case of NDIS Participant Ann-Marie Smith, it appears as if the circumstances surrounding her life and eventual passing, have been riddled with further acts of abuse and neglect which continue to come to light. Everyday new reports are hitting the news cycle of how Ann-Marie's vulnerability was exploited.
Missing items of expensive jewellery, withdrawals from Ann-Marie's inheritance that don't match to her usual lifestyle spending, multiple loans taken out in Ann-Marie's name for $70,000 and the use of Ann-Marie's car resulting in over $2000 worth of speeding fines are just some of the reports currently circulating. What makes these reports even more sickening is the money obtained via loans has since disappeared and the speeding fines were paid for from Ann-Marie's bank account when Ann-Marie herself didn't even have a drivers license nor had her car had not been specifically modified for her use.
When you put all these reports together along with the tragic way Ann-Marie spent her final 12 months, the picture it paints is a sad one. In response to the shocking details surrounding Ann-Marie's passing, the State Government of South Australia established a 12-member Safeguarding Task Force whose objective was to examine some of the gaps in oversight and safeguarding for people with disability living in South Australia.
The Safeguarding Task Force's Interim Report was released on 15th June 2020 and has identified 12 gaps and established 5 recommendations to address the identified gaps. The identified gaps refer to actions and inactions of multiple agencies including the National Disability Insurance Agency (NDIA), the NDIS Quality and Safeguards Commission, Local Area Coordinators (LAC) and the State Government of South Australia.
For me personally, one of the most powerful quotes from this report was "the NDIA does not have a clear, transparent concept of vulnerability". This statement is not one that should be taken lightly. For one of the key agencies responsible for helping to protect people with disability through providing them with choice and control, to fundamentally not understand the concept of vulnerability is simply frightening.
And if I am frightened by that statement, what does that mean for people with disability?
As the current system stands, there are multiple key players involved in supporting NDIS Participants to implement their NDIS Plans. These key players include NDIS Planners, Local Area Coordinators, Support Coordinators and Plan Managers as well as any informal supports to the NDIS Participant. With each key player offering a very different supporting role, the current system leave NDIS Participants and their supporters in charge of engaging, coordinating and working alongside these key players within a complex system.
Prior to the National Disability Insurance Scheme (NDIS) being rolled out, disability supports were largely centred around a case management model, with Case Managers being tasked to support people with disability to connect and implement their disability supports. However under the current system, case management functions have fallen upon NDIS Participants and their supporters. For NDIS Participants who have no family or informal supports, this large responsibility falls upon their shoulders alone. Additionally, for NDIS Participants who are also considered to be a vulnerable individuals due to having more complex support needs, adding this case management responsibility is overwhelming.
To help support vulnerable NDIS Participants, the role of a Support Coordinator is to help NDIS Participants access and connect the disability supports that have been built into their NDIS Plan; a function most people consider to be essential for all NDIS Participants. However the reality is that support coordination is not provided in every NDIS Plan and most concerningly, is not currently being provided to all NDIS Plans for vulnerable NDIS Participants. Leaving these vulnerable NDIS Participants alone to implement their NDIS Plan. Furthermore, for those vulnerable NDIS Participants who actually do receive support coordination in their NDIS Plan, this funding is not ongoing.
The Safeguarding Task Force has identified the above gaps as well as the fact that Support Coordinators who help NDIS Participants to access and connect their disability supports can also be the same person who provides them with some or all of their other disability supports. And in some instances, the organisation they work for can also be responsible for providing their plan management support. Personally, I would really like to know how can you can actually manage conflict of interest in these circumstances? And particularly with vulnerable NDIS Participants in mind, where is the choice and control in that situation?
You can then also flip the coin and consider the experience of vulnerable NDIS Participants from another perspective of being provided disability supports from Unregistered NDIS Providers. Let me be clear in that my intention here is not to discount all Unregistered NDIS Providers, as there are disability support organisations out there who are unregistered and providing services of a high quality and best practice standard. However sadly there are organisations and individuals within our society who view the opportunity to be an Unregistered NDIS Provider as a way to operate their business whilst cutting corners, not following best practices and ultimately risking NDIS Participant safety.
These providers are not bound by the same requirements of a Registered NDIS Provider; essentially meaning there is no expectation on the provider to ensure the operations they deliver are a safe and quality service and that the staff they employ are appropriately qualified and skilled to deliver these services. Given the responsibility yet again falls upon the NDIS Participant to determine if the Unregistered NDIS Provider they are considering using offers a safe and quality service; I'm disheartened to think of how that process ends up for a vulnerable NDIS Participant.
You could also consider how there are some Registered NDIS Providers out there who have successfully navigated the registration pathway yet over time their daily practices have become outdated, their policies and procedures are merely dusty files on a bookshelf and their focus on NDIS Participant safety is lost. A lot can change between each Registered NDIS Provider's audit so without on the ground performance checks for all Registered NDIS Providers, how do you ensure these providers are actually practising what they preach? Where is the additional onus to talk the talk AND walk the walk?
Finally, as an NDIS Provider – regardless of your registration status, how do you know that the staff you are providing to support NDIS Participants are actually following industry requirements, your organisations individual practices and possess the skills their qualifications support? Staff screening check requirements exist for a reason – as does staff supervision. If an organisation is not actively engaging in some sort of on the ground supervision with staff; the perfect environment for potential NDIS Participant exploitation can begin to form.
Furthermore, if organisations are only providing one staff member to provide all personal supports to an NDIS Participant, you only have one person's oversight on the provision of care for that NDIS Participant. If that one staff member happens to be the individual exploiting, abusing or neglecting an NDIS Participant, what is the chances they are going to actively report themselves? Zero. What are the chances that an NDIS Participant is going to feel comfortable and supported in lodging a complaint about that staff member, when they are the only person responsible for overseeing their care? If you add in a vulnerable NDIS Participant to that mix, what are the chance that and NDIS Participant will feel empowered or informed of their right to lodge a complaint about that staff member and be supported to navigate that process – when the staff member is responsible for supporting them?
The Safeguarding Task Force has identified these gaps, and more in the assessment and support provision of vulnerable NDIS Participants as something that needs to be addressed in a timely manner by the Commonwealth Government. What a 'timely manner' actually looks like in Government time however is not overly inspiring. In the meantime, vulnerable NDIS Participants such as Ann-Marie can and will continue to be exploited until changes to the system are implemented.
As always, I encourage you to advocate for those who are not in a position to advocate for themselves. Share your story or support someone else to share their story because change doesn't happen overnight. We have a duty to stand together and raise our voices to the roof in the hope of a new era of safeguarding for people with disability.
Click here to read the full breakdown of the Safeguarding Task Force's Interim Report.