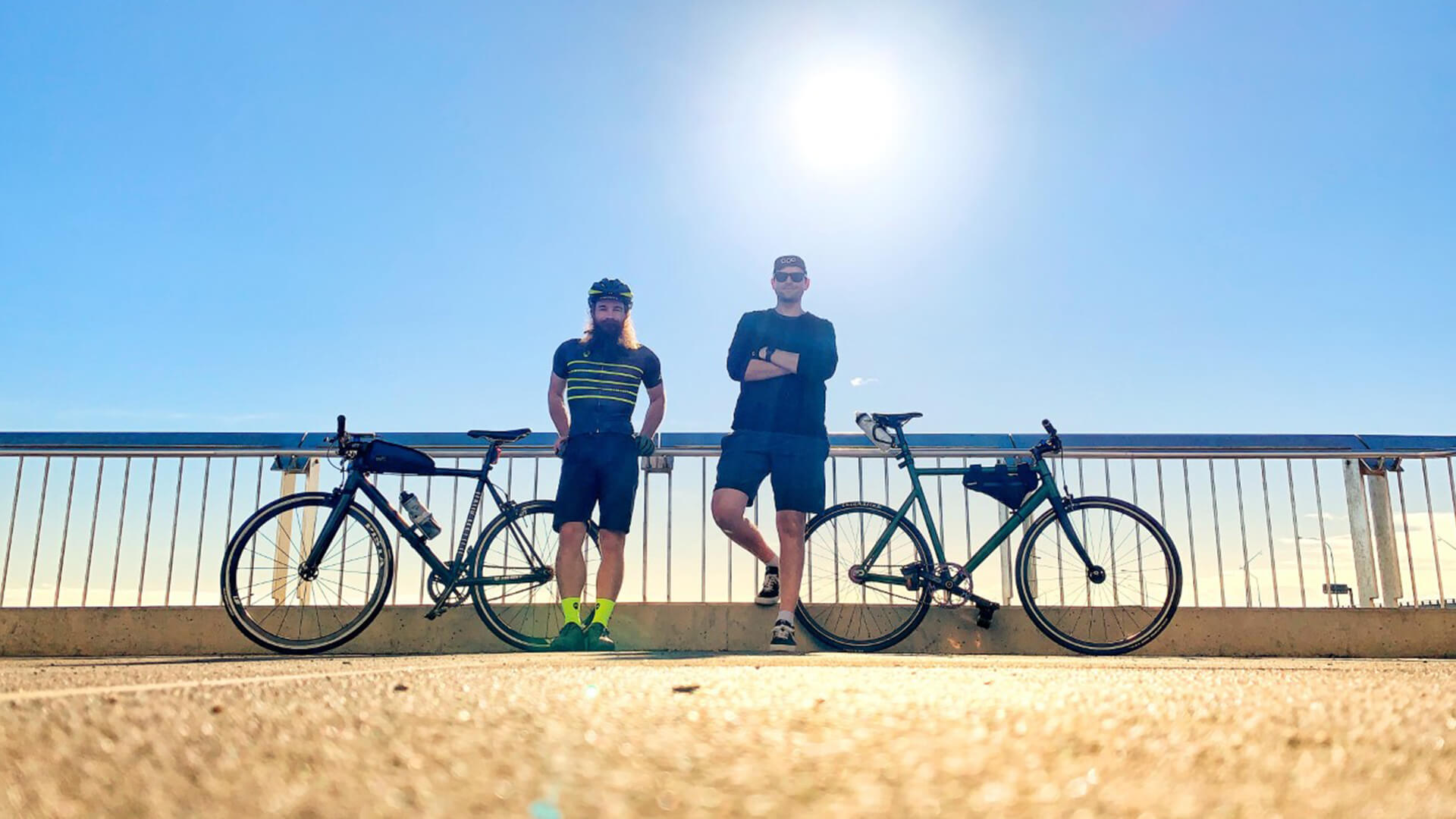 The ride to fight MS is done and dusted for another year, and in our short three year stint of joining the MS Brissy to the Bay, it's safe to say that this was the most challenging yet.
The impacts of COVID-19 forced organisers to rethink the traditional single day event and instead introduce a virtual challenge that combined with the Brissy to Bay's 30 year anniversary. Aptly named the 30 for 30 challenge, riders were urged to set their own distance goal to cycle throughout the month of June, and record their progress using fitness applications such as Strava or Fitbit.
As always, the Amergin team went into this year's event both excited and quietly confident that we would once again complete the challenge by whatever means possible, no matter how hard or gruelling the ride – or rides – would become. This confidence was apparent in the optimistic distance goals that were set by the team:
Adam Johnson – 130km Offroad
Adrian Smith – 1000km Road
Anthony Gatehouse – 1000km Road Trainer / Fixed Gear
Jeffrey Pumfrey – 1500km Fixed Gear
We soon came to realise that the distance would not be the only challenge we would face. From getting lost in fire trails of Gap Creek, to back injuries, ankle injuries and everything in between, much of the month was spent nursing wounds while trying our best to stay on top of the mammoth task we had set. Throw into the mix trying to manage a healthy work/life balance and the added mental toll, life just was not the same for a short period of time.
"Although barely scraping the surface, this lifestyle over the past month has highlighted to me the difficulties those living with MS must face daily" – Jeffrey Pumfrey.
Despite the setbacks, I'm proud to say that all four of us put in a commendable effort with the following results:
Adam Johnson – 130km / 130km
Adrian Smith – 277km / 1000km (Ruled out due to back injury)
Anthony Gatehouse – 1000km / 1000km
Jeffrey Pumfrey – 1450km / 1500km
Finally, and most notably, thanks to the wonderful support received from friends, family, colleagues and clients, the Amergin team raised as phenomenal $2,005 out of our initial $1,000 fundraising goal, which will help change the lives of 4,000 Queenslanders living with multiple sclerosis (MS).
If you would like to look at our results further, you can take a look at our team fundraising page on the MS Brissy to Bay website.