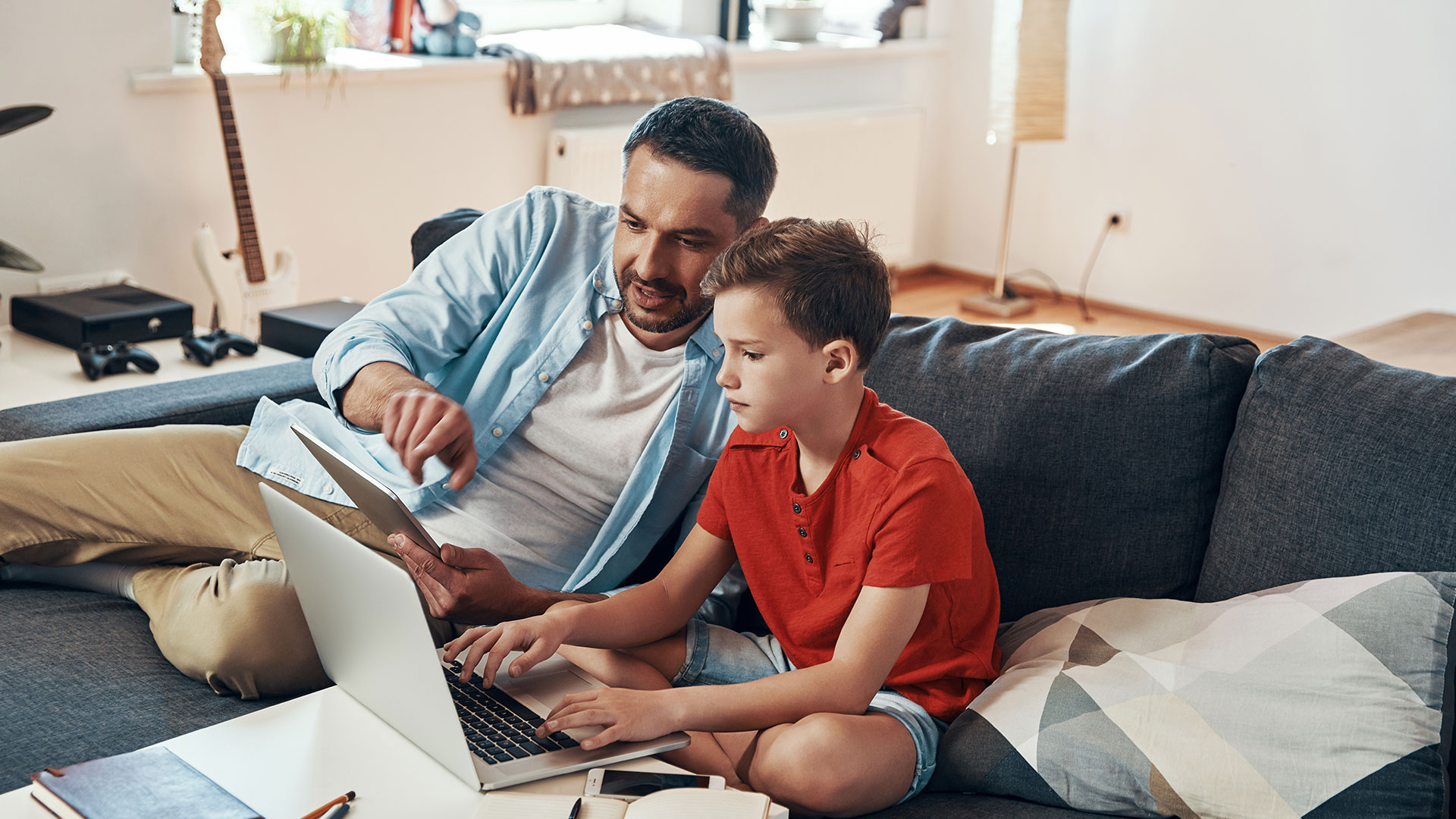 I am a new mum. A FIRST-TIME new mum. I am 9 months post-partum and have the most beautiful son. I can't say it has been the most beautiful experience though; we all have our story, and we all have our challenges.
The last 18 months have challenged many of us in a variety of ways.
As a first-time parent in the midst of a worldwide pandemic, most of our pregnancies and first few months with our newborns have been spent in isolation. Medical appointments were moved online, human interaction has been reduced along with the celebrations of the new life being developed, plus a constant fear, loneliness and anxiety plagued many of us. We have been forced to confront emotions and become comfortable with our own company.
During 2020 I was a Senior Manager of a newly established program, with shared responsibility of 50 staff members, across 16 sites, bordering 2 highly populated states. Now couple that with falling pregnant, COVID-19 hitting and a transition to a work-from-home environment. What a head spin!
As a result of the pandemic many community sector employees (myself included) were forced to take leave, reduce their hours or accept a redundancy. Employees were forced to take stock for the first time and review what was most important and find a balance physically, mentally, emotionally, and financially.
Since that time, I have had my son, leaned on my close supports, stepped well beyond my comfort zone and started to re-build my toolbox of ways to be a great first-time parent AND a staff member re-entering the workforce in this COVID-19 world.
Here are my top 5 ways to help others experiencing the same, or for employers to consider when supporting their first-time parents to re-enter the workforce:
1. Be selfish
We've all heard the saying that when the aircraft is going down, put on your oxygen mask first and then help others. I always understood the principle of this, but never thought I would be one to do it. Maybe its parent-guilt thinking this is selfish, but it is so vital. Being a parent is one part of me, not all of me.
For me – my oxygen mask is working part-time, it is my Sunday night routine where I can focus on getting myself into a work mindset, it is attending my Pilates class, and having enough downtime to reflect on who I am.
We're often shown this narrative of self-care being a candlelit bath with a glass of wine, though as nice as this sounds the reality is this doesn't work for everyone, we will all have that something which works for us.
2. Find out what is important to you
Birth complications, organisational restructures, being restricted from family and friend support – it is when you are faced with these lifechanging moments, all of a sudden, everything in your life is quickly put into perspective.
Deep self-reflection and considering the support of mental health professionals can allow you to see opportunities in often dismal situations or help you make decisions that will bring you one step closer to what is really important to you.
3. Be vulnerable, and ask for help
As staff members within a helping profession, we are often the last to consider asking for help ourselves.
This is something we can also bring into parenthood therefore it is so important to accept help but also know when to ask for it. Whether it be due to circumstances at home or your workload at the office, now is not the time to try and carry the load by yourself.
Seek professional supervision, mentoring or mental health support BEFORE you really need it. This benefits not only your own wellbeing but those around you and your employer.
4. Set boundaries and your non-negotiables
I have been fortunate to have many mentors and leaders who have looked out for my best interests, but there comes a point when you have to be your own advocate. This starts with finding a way to be comfortable with saying no. Easier said than done.
For me, part of this is seeing your own self-worth, and being confident in your own abilities. It also means saying yes to what works for you.
As a first-time parent re-entering the workforce you need to set your non-negotiables from the beginning and communicate these clearly and as early as possible to your employer. The right employer will respect these needs and be open to discussing what you need versus what the organization needs.
5. It's ok to let go
Being comfortable with the uncomfortable – its tough!
Ask any parent whether they have 1 or 11 children, one of the hardest parts of being a parent is accepting that you can't be everything for everyone, and that's ok.
It is important to have discussions with your partner or supports about shared responsibilities, what works best in your family to share the load and what you are willing to accept (such as that growing pile of laundry).
The same applies in your work environment. There will be things you simply can not contribute to or squeeze into your day and with the right prioritisation strategies you can learn to let go and accept what might have to wait until tomorrow.
Supporting staff (especially first-time parents) to re-enter the workforce and navigate the many changes the pandemic has forced upon us needs specialised advice and education.
Next Steps
Contact Amergin today to find out how best we can support you and your employees during these challenging times to ensure the wellbeing of your staff and as a result the best outcomes for your clients.