Five Ways to Build an Unstoppable Team
A free guide to help you start building a positive and supportive team culture.
Simply enter your details below and your free PDF copy will be delivered straight to your inbox.
(FPP2) Build an Unstoppable Team Opt-In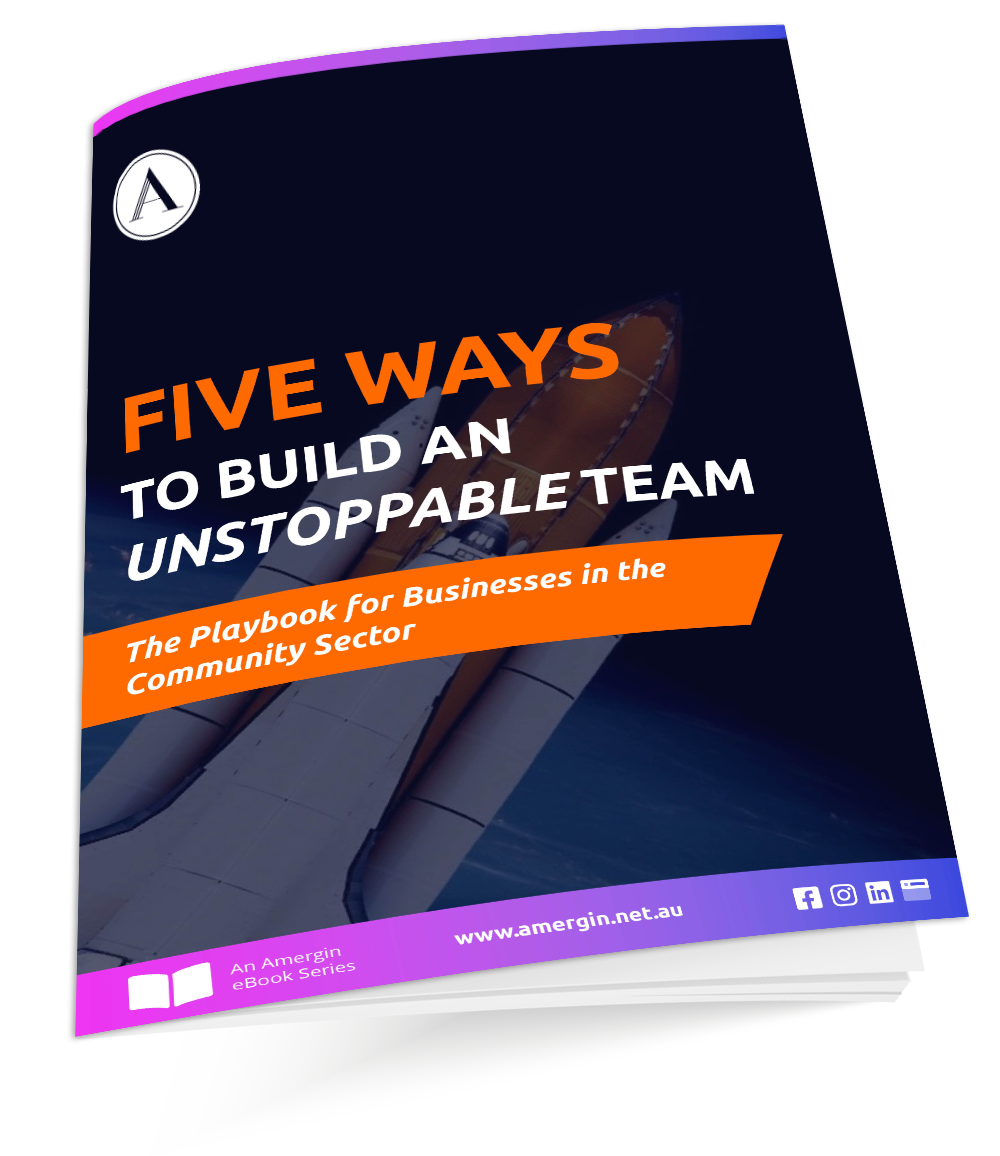 This guide, exclusive to Community Sector Providers, will reveal how to:
Build your toolbox for creating an engaged and high performing team
Move past the challenges holding back your team
Avoid the common mistakes leaders make in the community sector
Implement proven methods to help your team and business thrive
Much, much more!
"

We work with people with disability, chronic health conditions and the ageing. Without well-trained staff we can't provide excellent services to our clients. Our training plan was years old and no longer appropriate. We needed help with a training plan that met the needs of our business and our staff in a changing industry.





Amergin worked directly with our leaders and teams to develop a comprehensive training plan. It gives us confidence knowing that we'll not only continue to meet our compliance obligations, but our staff feel valued, feel equipped to deliver exceptional services and our clients will continue to be provided with the best care. Thank you!"

"
Get Instant Access to this Exclusive Free Guide Now!
Simply enter your details and your free PDF copy will be delivered straight to your inbox.